Registration start and end date for a given season can be set in the season editor. Navigate to Setup->Organization->League, and next to the active season dropdown, there is a link labeled "[Season Editor]".
From here you may choose the season you would like to edit.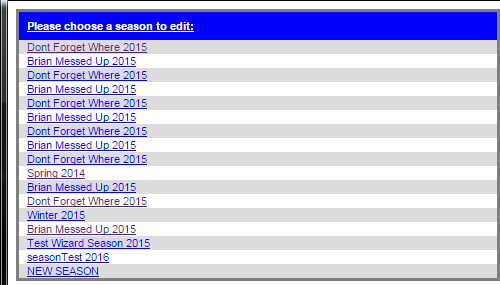 For a given season, you may edit the registration start and end date, as well as the season start and end date.

Don't forget to click update to save your changes.

Tags: registration, registration end, registration start, season, season editor, season end, season start