REGISTER FOR LAKES SUMMER BASEBALL AND SOFTBALL CAMPS NOW!
Baseball K-5 Grades is June 13th, 14th, and 15th
Baseball 6-8 Grades is June 20th, 21st, and 22nd
Baseball 9-12 Grades is M-W on the weeks of June 20th, June 27th, July 11th, and July 18th
Softball all Grades is June 13th, 14th, 15th, and 16th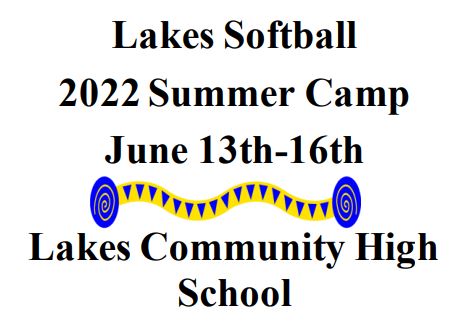 Lake Villa Township Baseball
LVTB P.O. Box 123 Lake Villa, IL 60046
contact@lvtb.org
 Having Issues Logging into the Website?